Embroidery machines create patterns on textiles with various colours in order to create an image, logo, or text.
The Makerspace computers all have Embrilliance StitchArtist Level 3 on them for you to get creative and design your own patches. This software allows users to design images and logos which can then be saved as a PES file for the embroidery machines.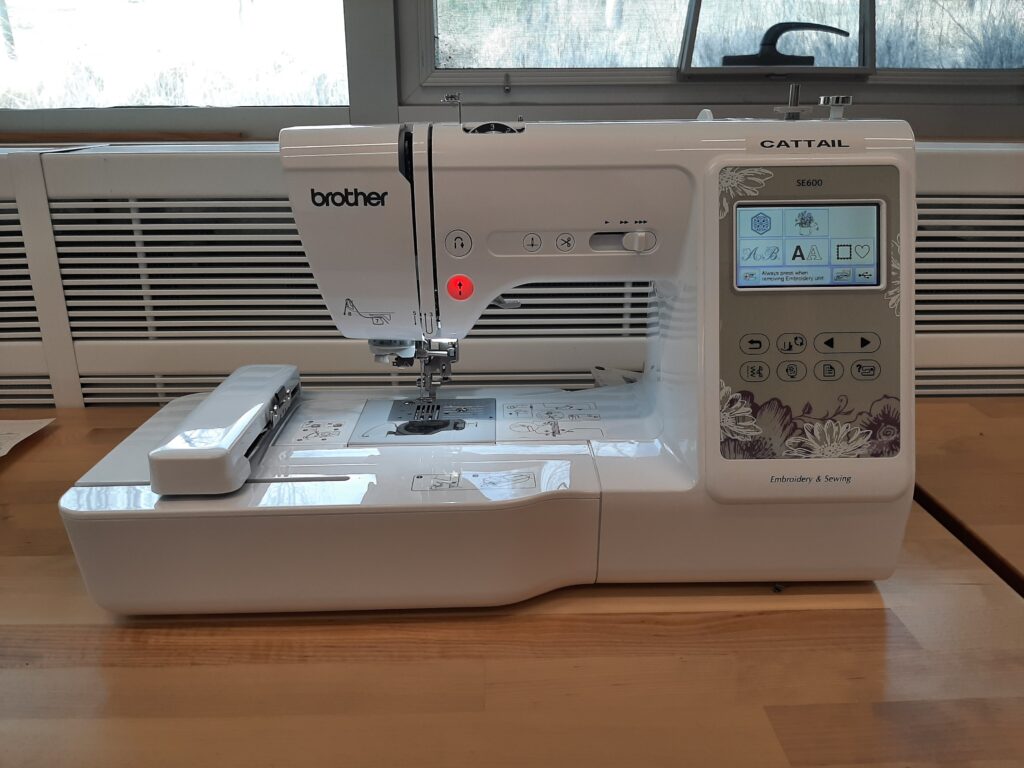 Where to Start
Click one of the boxes to find information on Embrilliance. Follow the helpful videos below to learn how to make embroidery from start to finish.
Learning Embrilliance
This video explains some of the features of Embrilliance StitchArtist, and how to digitize images for embroidery.
Follow along with the same images or your own and save the file to a USB stick for the machine. Makerspace has USB sticks for all your embroidery file needs!
Threading the Machine
This video takes you through the steps for threading the machine as well as some of the settings to modify your embroidery file within the machine.
Winding a Bobbin
A bobbin is a very important part of embroidery. The method for bobbin winding is the same as in sewing, but ask staff for embroidery bobbin thread, which is a special thread for a smooth embroidery.
Hand embroidery is a simple textile craft that allows you to bring your projects to life. It involves stitching fabric or other materials by hand with a hoop, needle, and thread to create intricate patterns and designs. While it may seem intimidating, with the right tools and techniques anyone can learn the basics of hand embroidery and create beautiful pieces of art.
Available at Makerspace
Embroidery Hoops
Fabric
Needles
Embroidery thread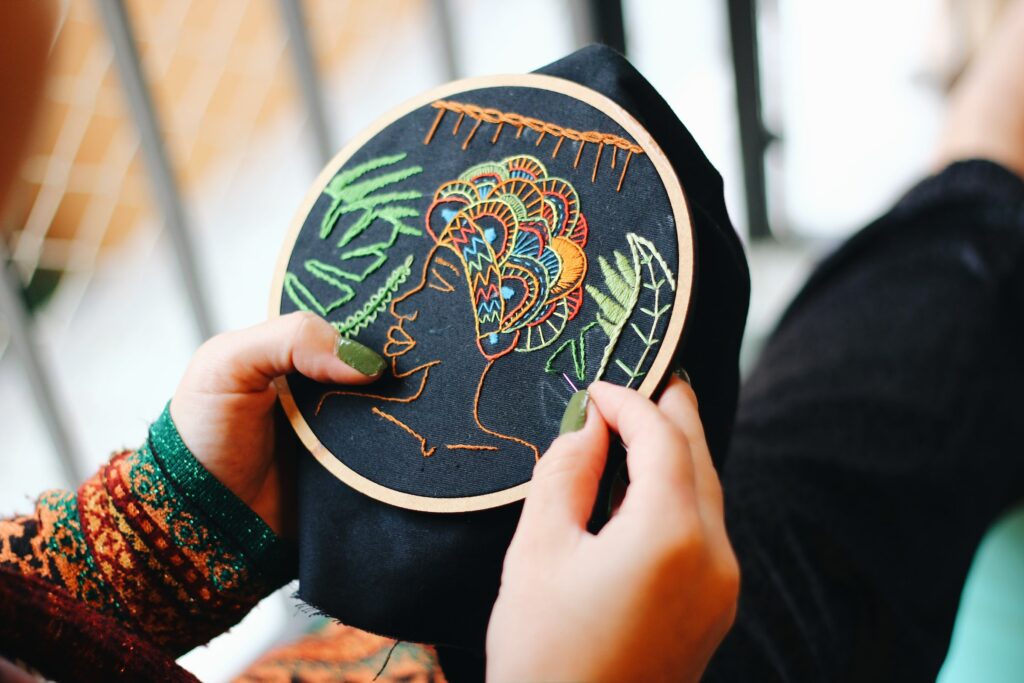 Project Posts
Take a look at some of the more recent projects our staff, student research assistants, or community members have made.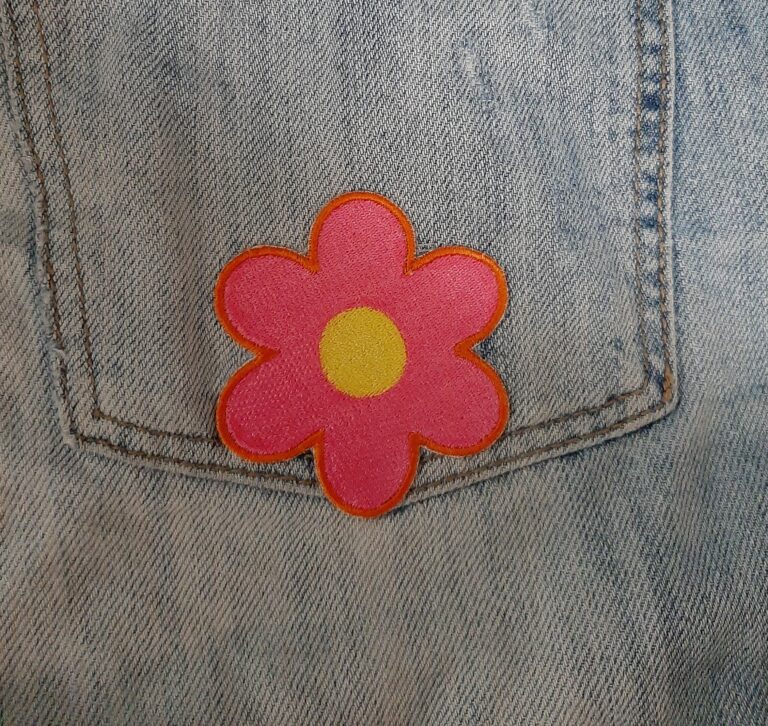 I've found that some of my clothes have some holes in them. Instead of tossing them, donating them, or going around with holes in my items I decided to try to give them new life by adding patches to cover them up.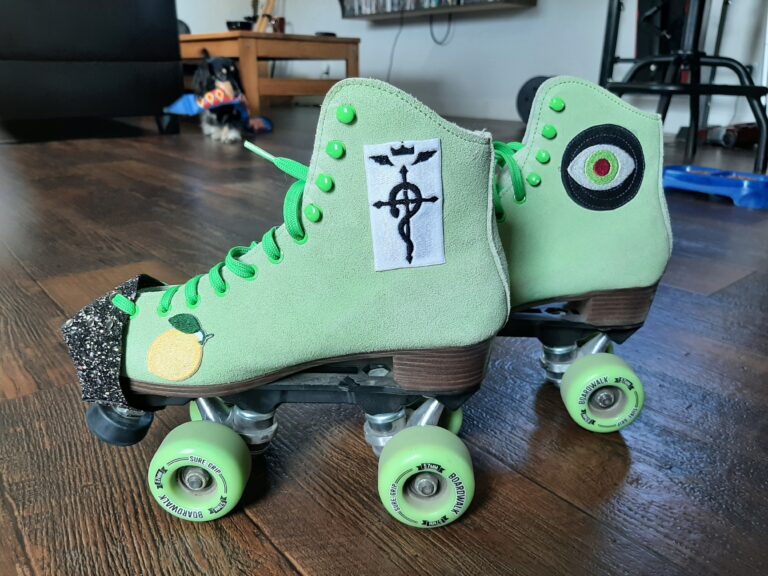 Last summer I got into roller skating but find my skates to be a bit plain and wanted to dress them up a bit. So I made some patches using the Makerspace embroidery software and…