The Heavy-Duty Singer sewing machines allow everyone, beginner to pro, to tackle sewing without feeling intimidated. This model has 11 built-in stitches among which six basic essential stitches (straight, zigzag) and four decorative stitches. It also has an automatic 4-step buttonhole stitch.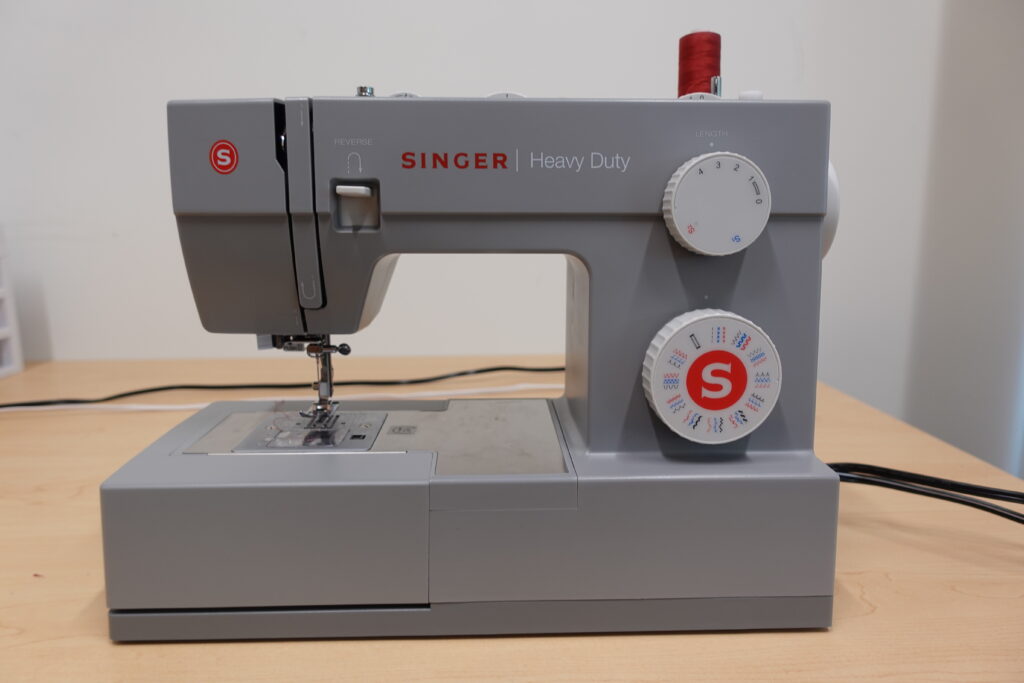 Where to Start
Learn the basics for getting starting sewing with Singer sewing machines.
Threading & Winding a Bobbin
This tutorial will teach you to thread the Singer sewing machine and wind a bobbin.
Inserting the Bobbin
Learn to insert a bobbin into the Singer sewing machine.
Using the Needle Threader
Learn to use the needle threader to thread the Singer sewing machine.
Selecting Stitches & Settings
Finally, learn about selecting stitches and what settings to use.
A serger is a machine used for textile projects. It is a three-in-one machine that simultaneously stitches a seam, trims excess seam allowance, and overcasts the edge of your fabric to prevent unraveling.
This machine uses four spools of thread to finish seams. It can be tricky to thread, so if it needs rethreading please ask a staff member! Please keeps your hands clear of the blade that trims the excess material as well.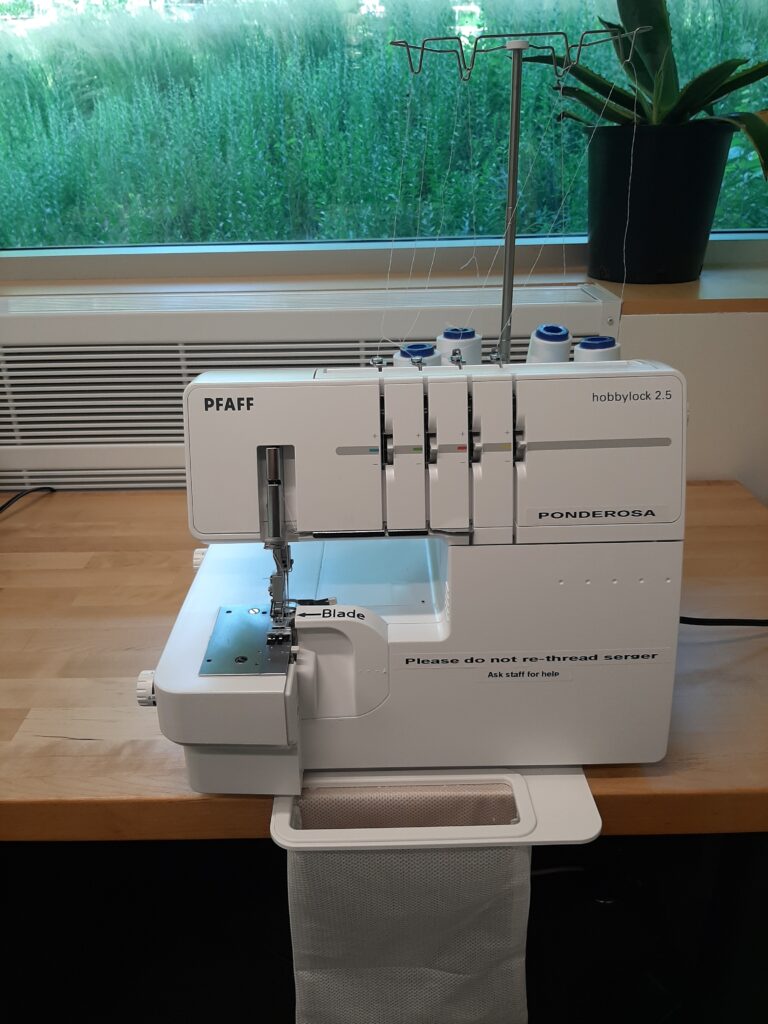 Where to Start
Sergers can be intimidating due to the speed they run and the blade that cuts the material. If you are new to using a serger please let a staff member know. Before serging your textile project it is recommended to try serging a scrap piece of fabric so you understand how the machine works.
Walkthrough
Learn the basics of what a serger is, what it can do, how to thread it, and some common terminology when working with a serger.
Sewing and Serging Project Posts
Take a look at some of the more recent projects our staff, student research assistants, or community members have made.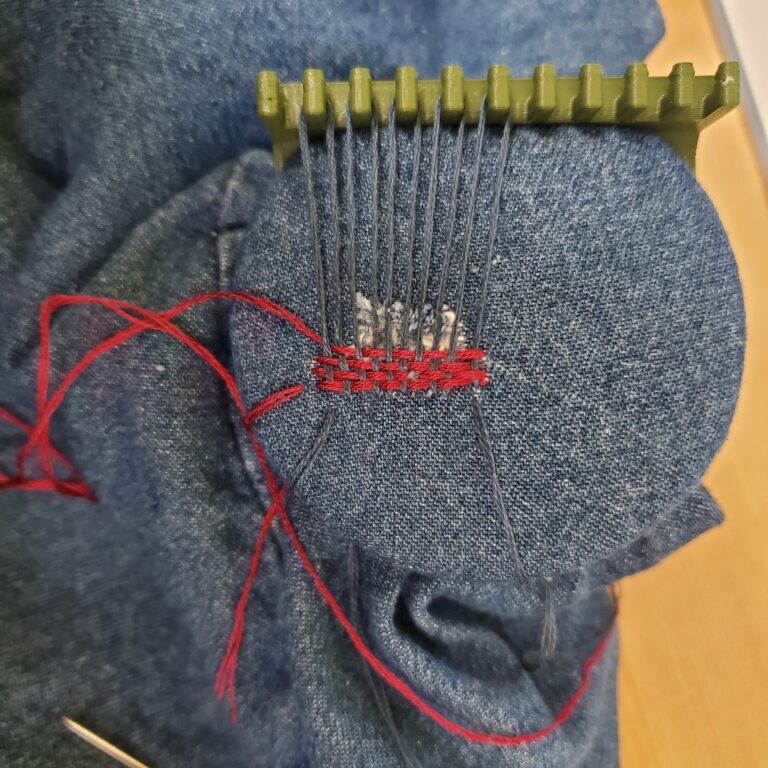 Written by Kirsten Glass About a year ago scrolling through one of those endless lines of online videos I came across someone using something called a Speedweve to fix a hole in their jeans. I…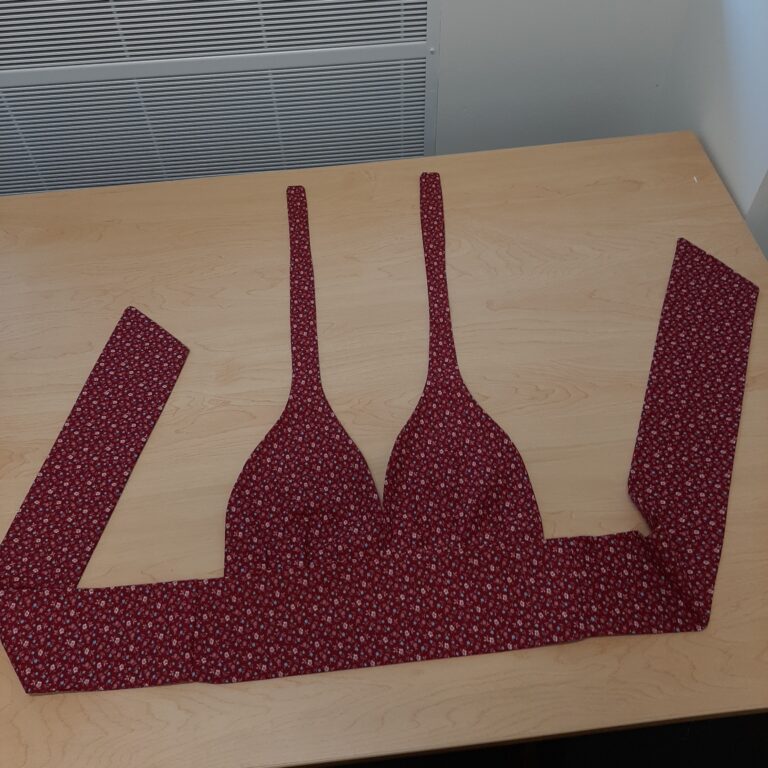 Written by Olivia McDougall While we aren't yet into the warm weather, I chose a halter top as a first time project to challenge myself and just to see if I could do it. Since…