A Cricut is a material cutting machine used for crafting that can cut 300 different types of materials! In Makerspace, this machine is typically used for sticker making. All vinyl materials are provided, including heat transfer vinyl for t-shirts! Use the various attachments provided to make different projects through Cricut Design Space, which is installed on all Makerspace computers.
Makerspace strives to be as sustainable as possible. Please be mindful of the materials you use and aim for 1-2 sheets per week max.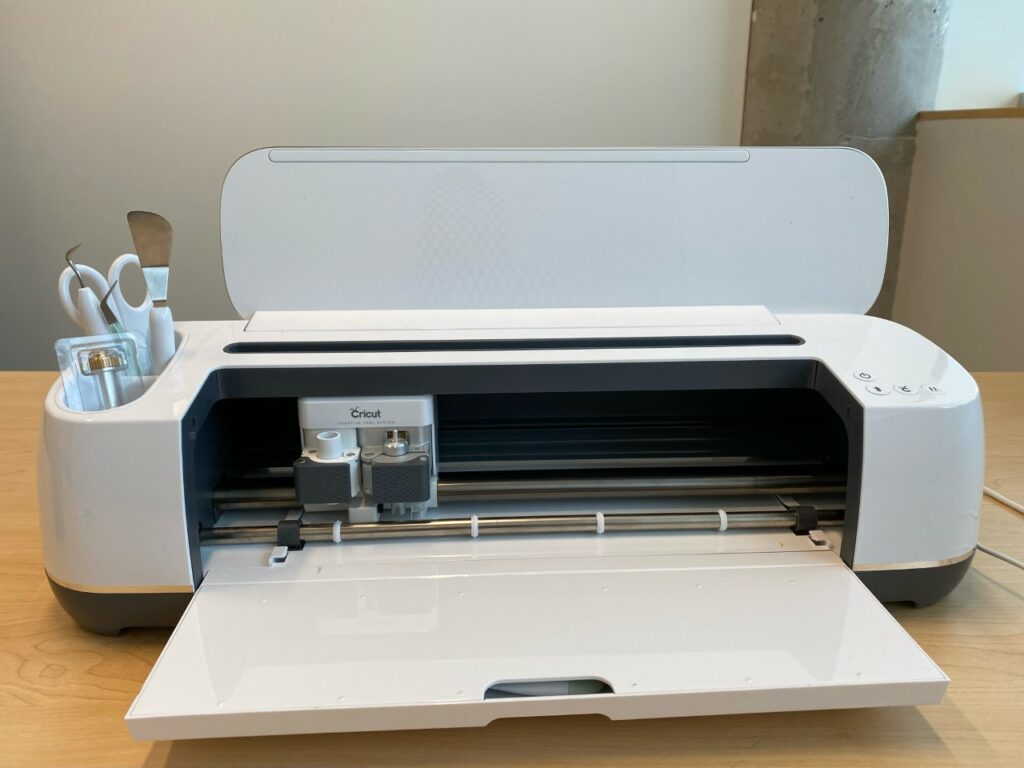 Cricut Design Space Walkthrough
The basics on how to use Cricut Design Space and navigate its features.
Using The Machine
How to cut and apply Cricut cut vinyl for beginners.
Project Posts
Take a look at some of the more recent projects our staff, student research assistants, or community members have made.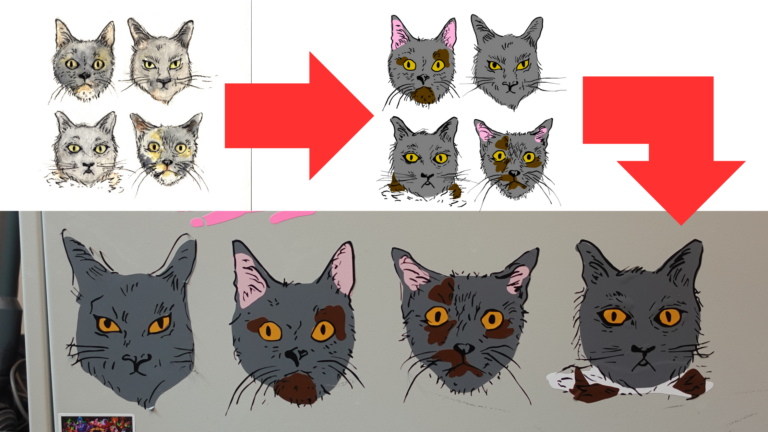 My close friend Mikaela Kalmar gifted me this portrait of my cats in 2022 for my birthday. When I asked her if it would be okay to replicate it to make a layered vinyl sticker…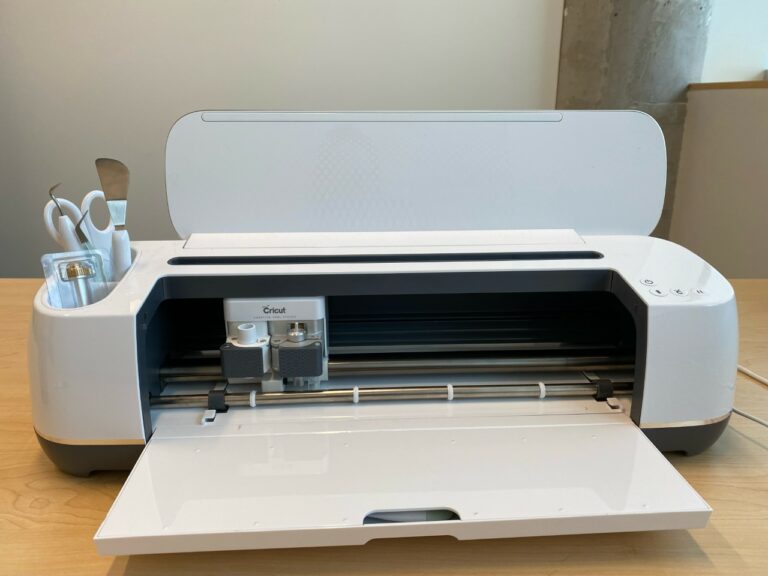 This post will help walk you through making your first Cricut vinyl cut to make a sticker! This tutorial will help get you oriented to the software – Cricut Design Space – and its features that are used to design objects to be cut on the Cricut.