Makerspace has 5 Ultimaker 3D printers available to students, staff, and faculty:
Three small S3 printers
One large S5 printer
One S7 printer
Basic printing is free. Please see the 3D printing rules and guidelines on this page.
Makerspace strives to be as sustainable as possible. Please be mindful of how and why you use materials.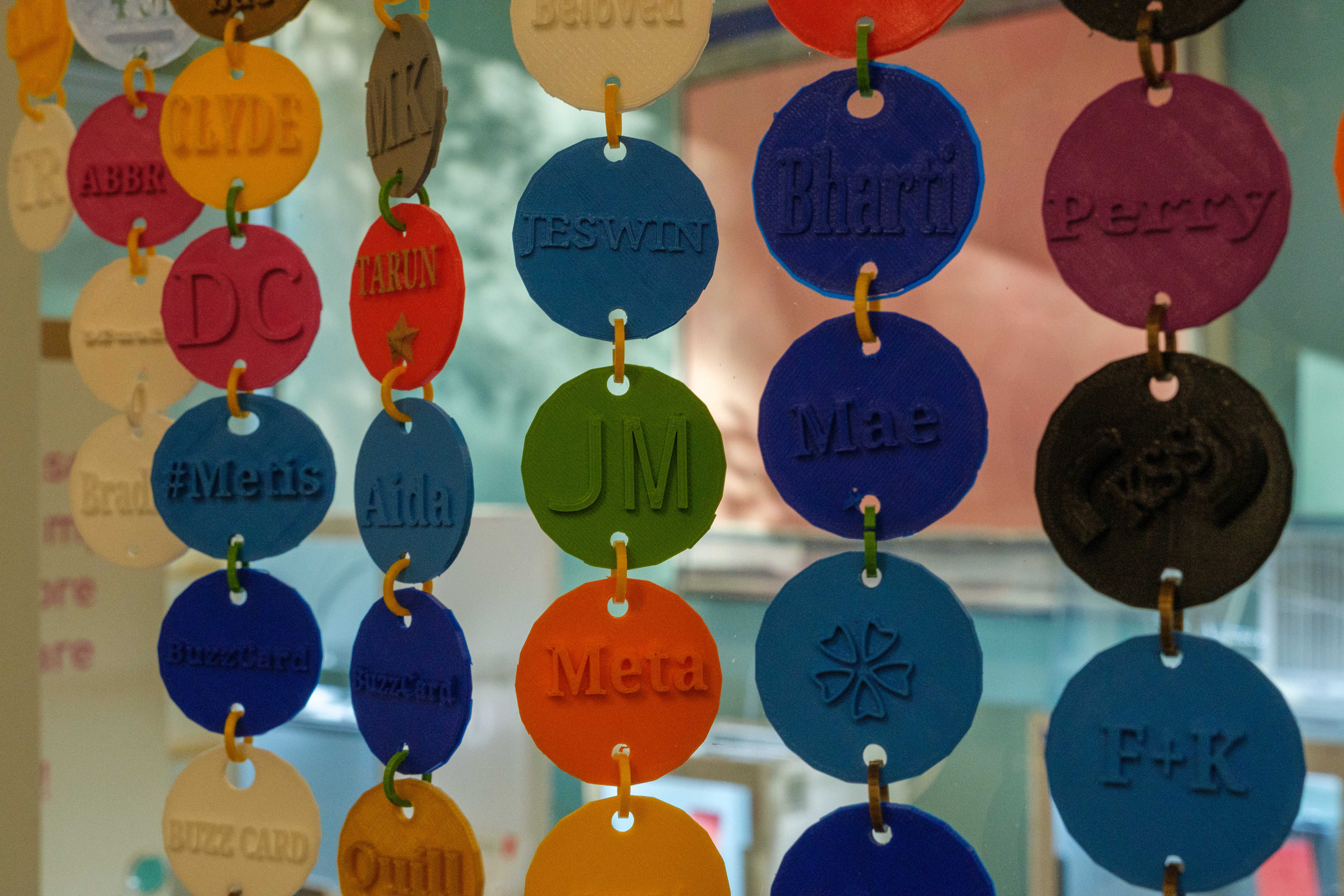 Where to Start
3D printing can seem intimidating but getting started is easy! Creating an Identity Token is the first step for anyone wanting to 3D print at Makerspace.
Ultimaker Cura Walkthrough
The basics of using the Ultimaker Cura software.
Our guidelines are designed to increase access to 3D printing, encourage original design and creativity, encourage eco-friendly practices, and cut down on unsuccessful prints.
Getting Started
You must finish the identity token tutorial on our website and agree to these rules before you start printing.
If you don't follow these rules, you might not be allowed to use the 3D printers anymore. Staff always has the final say on printing.
If there's a problem with the printers, please tell a staff member right away.
What you can print
You can print ready-made designs (like those you find online) that take under four hours.
You can print your own designs that will be done by 9AM the following day.
Longer prints require the permission of the Makerspace Librarian. We're more likely to say yes to prints you've designed, improved through trial and error, or that have a significant purpose.
Absolutely no weapons, weapon parts, items that look like weapons, or anything that's copyrighted.
Printing Process
Printers are available on a first-come, first-served basis, or you can reserve some online through our website.
Ask staff to assign you a printer. Only print on your assigned printer.
Prints must be checked and approved by staff before being sent to the printer.
When a print fails
When a print fails and you want to re-print it, please fill out a "print failure report" explaining what happened and give it to staff when you're ready to re-print the object.
3D Printing Guidelines
Materials
PLA is the material most objects are printed with in the Makerspace. It is the least expensive and easiest to print with material.
Advanced materials (PVA/BVOH/TPU/Wood-based PLA) can be used once you've printed a few (2-3) objects and where they make sense for the print.
Do a test print with PLA before you try a new print with more advanced materials, especially if it it a big print.
Large or complex prints using advanced materials may be referred to the Makerspace Librarian.
Settings
Start with these settings unless you need different settings for a specific reason:

Infill: 10-20%
Resolution: .15-.2mm
Adhesion: on

We want you to experiment with settings but test them on a small print first if you haven't used them before.
Talk to staff before changing advanced settings in Cura or any settings on the 3D printers.
When you are done, reset the settings for the next person.
Support
For most things use PLA as your support material.
When using PVA/BVOH as support material explore the "interface" setting for big items to increase the chance of it working.
General Tips
Explore how changing the orientation of an object can decrease the print time, the need for support material, or increase the quality of the print.
Try prototyping large or complicated objects by printing smaller test versions or parts of objects first.
3D Printing Project Posts
Take a look at some of the more recent projects our staff, student research assistants, or community members have made.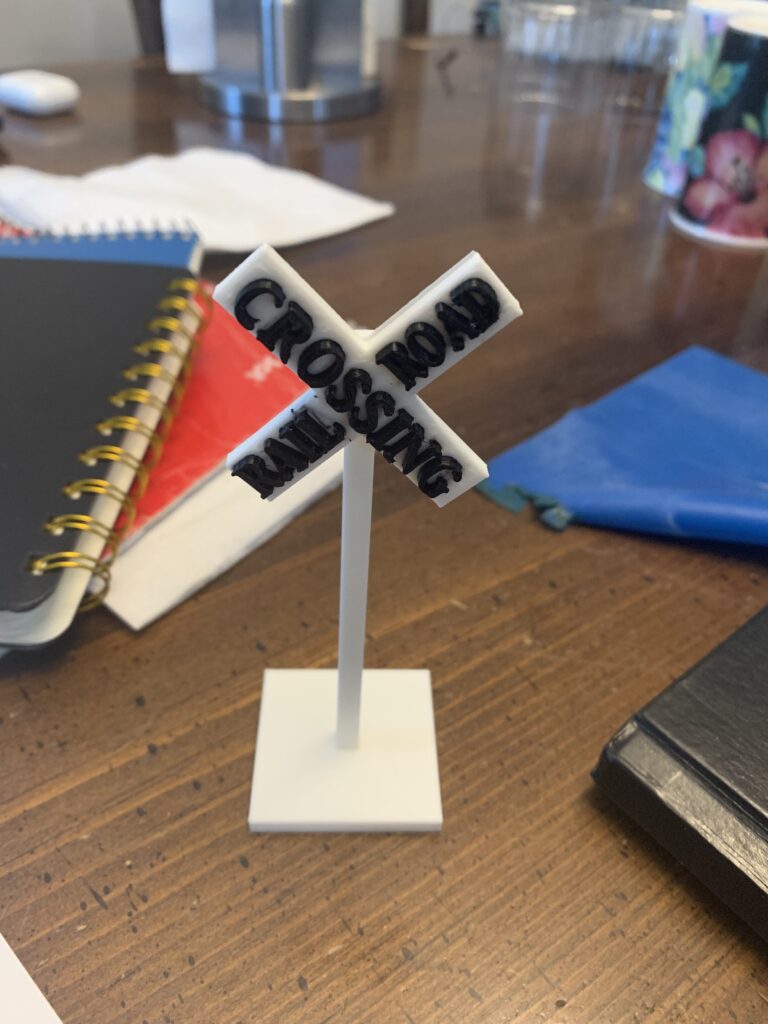 Since we opened almost 2 years ago we've learned a lot about 3D printing. We've helped hundreds of students, faculty, and staff learn to 3D print, and our printers have run for around 10,000. Now…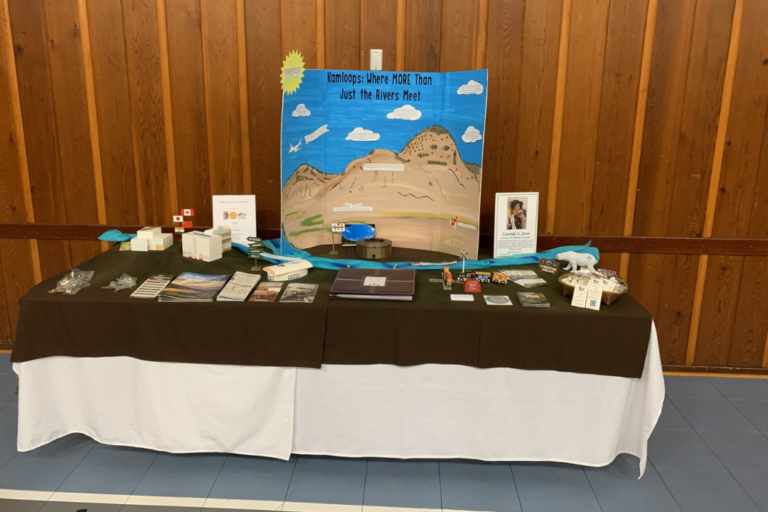 Guest Post by Cassidy Jean It all started with a project, and an idea. The project: create a table display that representedKamloops. The idea: what if I created a cityscape of sorts? Or made important…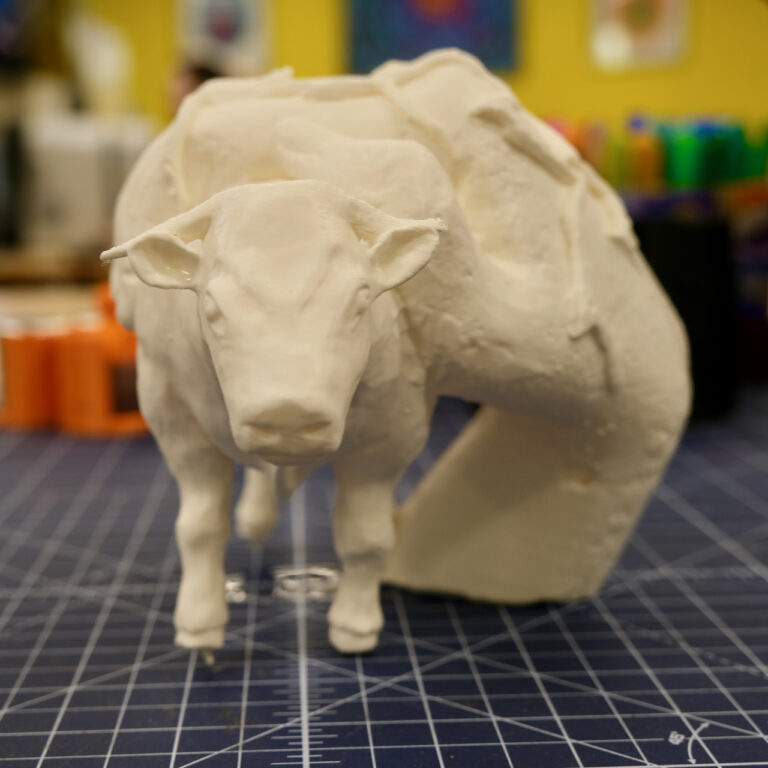 by Franklin Sayre, Makerspace Librarian It can be hard to 3D print large, complex objects. Longer print times, more complex objects, and multiple material types lead to more failures. Recently, I printed a sculpture created…