The Makerspace Recording Studio features noise-dampening panels, a green screen, playback headphones, microphones, an iMac, a Nektar Impact keyboard controller, an audio interface, and an interview table.
Recording software available is Ableton Live 11, Audacity, Garage Band, and OBS.
It is a reservable space but is open to drop-in use if not reserved.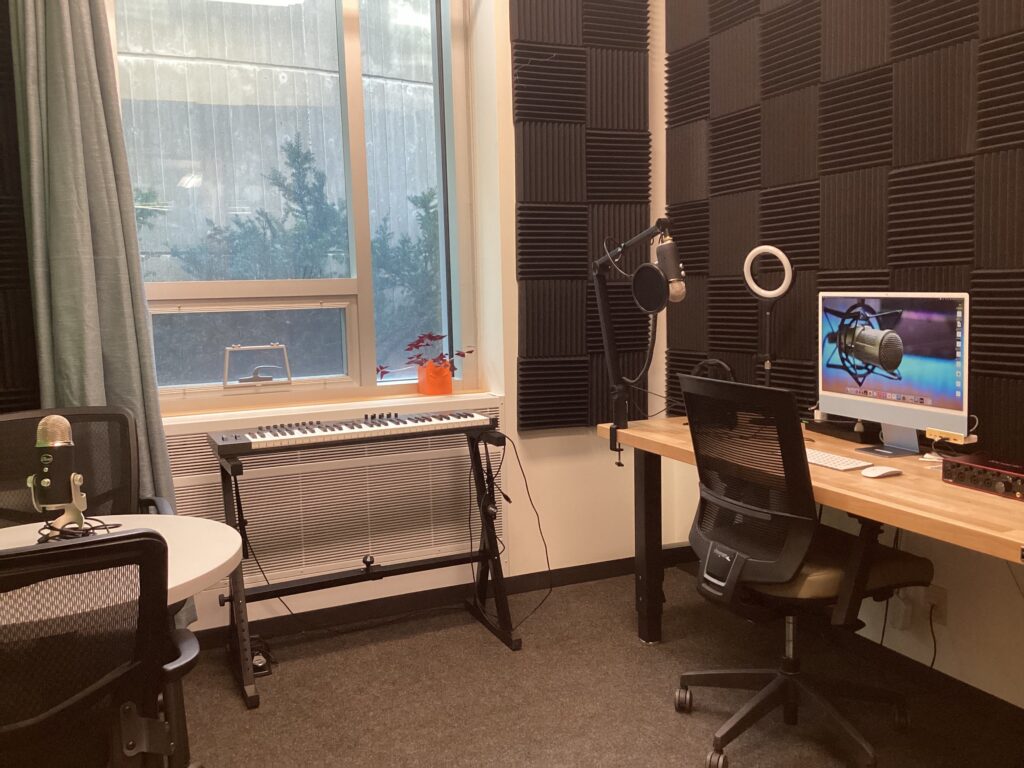 How To Add Structure To Your Podcast And Hook Your Audience
This video talks about how starting a podcast is more than just hitting record. It talks about how to use a simple structure to grab the attention, engagement, and trust of an audience!
Ableton Live Beginner Tutorial
A quick video teaching the basics of Ableton Live 11
Troubleshooting
Is something not working quite right?
Feel free to explore these handy tips to see if they might hold the solution to your issue!
Media Technology to Borrow
Borrowing technology means you can take that technology out of the Makerspace, similar to how you would check out a book in the library. To learn more about Makerspace technologies you can borrow check out our Borrow Technology page!
Project Posts
Take a look at some of the more recent projects our staff, student research assistants, or community members have made.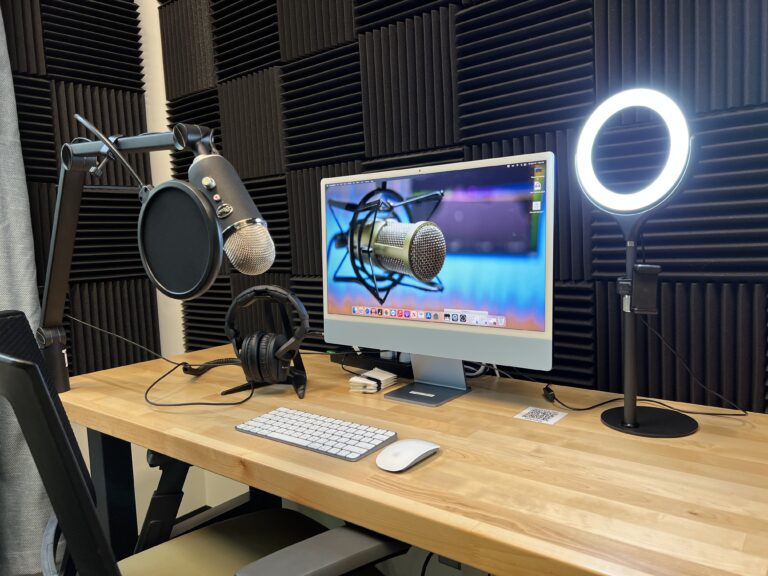 Makerspace has been featured on TRU's Brenna Clarke Gray's podcast You Got This! Brenna is a coordinator of educational technologies at Learning Technology and Innovation where they support TRU's community in using technology and media…